12 retirees graduate from inaugural volunteer program
by Joe Gamm | April 27, 2023 at 4:03 a.m.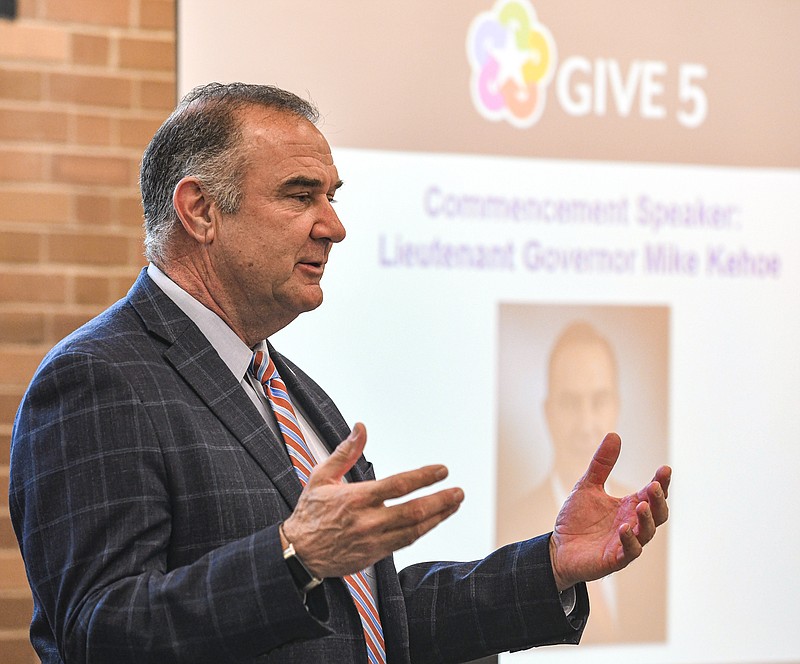 Julie Smith/News Tribune photo: Missouri Lt. Gov. Mike Kehoe was the keynote speaker at the inaugural Give 5 program graduation Wednesday, April 26, 2023, at Catholic Charities. Kehoe is an active supporter of the United Way of Central Missouri for many years and has been on board with this program since first seeing it in Springfield. Kehoe strongly encourages anyone to share their spare time with a United Way partner agency.
Twelve area seniors and retirees on Wednesday committed to using some of their free time to benefit nonprofits.
The
Print Headline: 'I'm going to learn; and I'm going to help'
Sponsor Content