Margaret Schaefer
September 19, 2023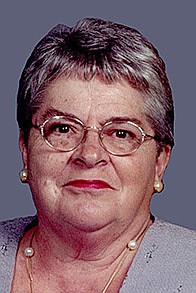 SCHAEFER
Margaret A. Schaefer, age 89, of Linn, died on Sunday, September 17, 2023, at Westphalia Hills.
Margaret is survived by five sons, Ronald Schaefer of Portland, Ralph Schaefer of Loose Creek, Richard Schaefer of Taos, Russell Schaefer of Taos and Roderick Schaefer of Linn; seven grandchildren; five step-grandchildren; 11 great-grandchildren; four great-great-grandchildren.
Visitation will be 4-7 p.m. on Wednesday, September 20, 2023, at Morton Chapel in Linn.
An additional visitation will be 10-11 a.m. on Thursday, September 21, 2023, at St. George Catholic Church in Linn with a Mass of Christian Burial to follow at 11 a.m. Interment will be in the St. George Parish Cemetery.