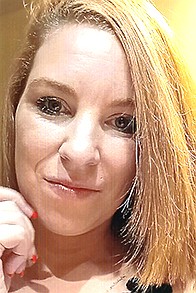 BAILEY
Brooke Bailey, 33, of Jefferson City, passed away on Friday, October 27, 2023.
She was born on April 2, 1990, in Jefferson City, Missouri, daughter of Scott Bruns and Stacey Bailey.
She enjoyed drawing and cooking. She loved her family and spending time with them, especially her children. She enjoyed playing a dice game that she had come up with. Brooke was a very compassionate person and will be missed by all that knew her.
She is survived by her parents, Stacey Bailey (Bruce Hoelscher) and Scott Bruns; daughter, Paige Bailey-Folker; son, Ethan Castrop; brothers, Dustin (Kassi) Hoelscher, Dallas (Kayla) Hoelscher; sister, Krysta York; maternal grandmother, Mary Herx; paternal grandparents, Robert (Judith) Bruns; nieces, Aubree Bailey, Braelynn Bailey, Harper Hoelscher, Aria Hoelscher; nephew, Avery Hoelscher; cousins, Brittany McNamer, Brendon Bailey, Payton Kempker, Chase Bailey; uncles, Neal Bailey, Justin (Jesse) Bailey; aunts, Shelley Bailey (Steve Kempker), Darla Bruns.
She was preceded in death by her brother, Joshua Bailey; and grandpa, Arnold Bailey.
A private family service will be held on Monday, November 20, 2023, at Bible Baptist Church. Pastor Randy Dignan will be officiating.
Expressions of sympathy may be made to fund her children's education c/o Stacey Bailey.
Arrangements are under the direction of HOUSER-MILLARD Funeral Directors, 2613 West Main Street, Jefferson City, Missouri 65109 (573) 636-3838.
Condolences may be left online for the family at www.millardfamilychapels.com.
Published November 19, 2023