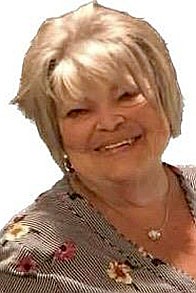 CASE
Paula Sue Atkin Case, "Susie," , age 73, of Holts Summit, Mo., beloved mother, meemaw, sister, aunt, cousin, and friend, died peacefully surrounded by her family at MU Health System in Columbia, Mo. on Tuesday, May 23, 2023, after a valiant battle with cancer.
Susie Case was born November 21, 1949, in Jefferson City, Mo., the daughter of Paul and Ruby Winters Atkin, who preceded her in death.
In 1973 Susie became an employee of the Jefferson City Housing Authority. She retired in 2014, after working there 41 years. Susie also worked part time at the Missouri State Penitentiary Gift Shop post retirement. Susie was a lifelong member of Union Hill Baptist Church in Holts Summit, Mo. She was also a member of the Fraternal Order of Eagles, the American Legion Auxillary, the Golden Girls and Holts Summit Hotties. Susie enjoyed playing Bocce and was a team member of the Belles of the Ball.
Susie is survived by her sons, Cody Case of Holts Summit and Paul Case (Carla), and grandsons, Brody and Leo Case, all of New Bloomfield. Also surviving are sisters, Kim Briant (Bill) of Jefferson City and Kristen Prenger (Greg) of Holts Summit, and numerous nieces and nephews.
Susie's visitation is scheduled for Tuesday, May 30, 2023 at 10:00 a.m. with a memorial service to follow at 11:00 a.m., both at Union Hill Baptist Church, 460 S Summit Drive, Holts Summit, Mo. with Brother LP Cook officiating.
In lieu of burial services, Susie chose to be cremated.
Expressions of sympathy may be made to the Union Hill Baptist Church.
Condolences may be shared at www.bachyager.com.
Bach-Yager Funeral Chapel of Columbia is honored to serve the family.