Thomas Goedde
January 13, 2023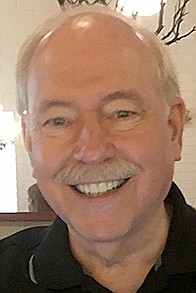 Thomas Paul Goedde "Tom," of Saint Louis, passed away on January 10, 2023, following a brief illness.
Tom was born on May 5, 1951, to Paul Joseph and Mary Bauer Goedde in Jefferson City, Missouri.
He graduated from Catholic University of America, where he studied for a Master's Degree in Philosophy. He proceeded to work in the insurance industry where he obtained a certification as a CLU and ChFC. He became a senior executive, achieved distinction in his field, and gave back by teaching CLU courses.
In 1974, Tom met the love of his life and wife of 47 years, Mary Thornton Goedde. Tom and Mary went on to have two children, Thomas Paul Goedde Jr. (Jennifer Ann Coke) and Paul Joseph Goedde II (LeAnne Noelle Goedde); and two grandchildren, Griffin Joseph Goedde and Rory Nolan Goedde. He had four siblings; Rosemarie Hunt, Jane (Tim) Bennett, Mark (Ann) Goedde, and John (Susan) Goedde.
Tom was a great family man, a wonderful spouse, a great father and uncle, and a fun grandpa. He is remembered for his genuine love of others, his sense of humor and sarcastic wit, and his meticulous attention to detail. He was a great listener and a valued mentor to those he held close. Tom was a natural athlete who played tennis, softball, and basketball. He was an avid Cardinals fan and could often be seen enjoying The Curse of Oak Island in his free time.
Services will include visitation Friday, January 13, 4-8 p.m. at Bopp Chapel, Kirkwood, Mo. and funeral mass Saturday, January 14, 11:30 a.m. at St. Anselm Church, Creve Coeur, Mo.