Helen Louise Tucker
October 12, 2022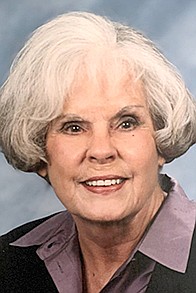 Helen Louise (Rea) Tucker (nee McNeely) died peacefully in McKinney, Texas on October 8, 2022, at the age of 91.
Helen is survived by her children Linda Warner, Jody Bost (Jerry), and Rusty Rea (Lori), daughter-in-law Donna Rea and stepsons Douglas and Jeffrey Tucker, 11 grandchildren Lori VonGunten (Larry), Kelly Erickson, Jennifer Swann, Marla Bunn (Ben), Chris Hill (Stefanie), Nicole Maher (TJ), Samantha Grant, Kelsey Rea (Marco), Shannon Rea (Michael), Jessi Bost (Brett) and Kodi Meddows, 23 great-grandchildren, eight great-great-grandchildren, and numerous cousins, nieces and nephews.
Born at home in Ashland, Missouri in 1931, to Roy Arthur McNeely and Dorothy Clemency (Smith) McNeely, Helen lived 84 years of her full and rich life in mid-Missouri and she always considered this her home. She received her education at Missouri schools beginning with Froebel Elementary School in St. Louis and Bowen Elementary in Jefferson County, then on to Crystal City and Eldon High Schools. Helen graduated from Eldon High School in 1948.
She married George Leonard Rea on October 22, 1949, and together they raised four children in Eldon, Missouri.
While the children were young, Helen was a professional seamstress. In 1961, the family moved to the Rea family farm on Highway 87 outside of Eldon and during the next ten years this city girl learned how to be a farm wife which included everything from gardening and canning, to milking cows and driving a tractor.
Helen attended Southern Baptist Churches throughout her life. She was a leader and teacher for the Women's Missionary Union Circle and taught both Sunday School and Vacation Bible School. She was also a Cub Scout, Brownie, and Girl Scout leader. She was active in PTA and the Euterpean Club. She and George were avid bridge players and members of the Eldon Golf Club.
Helen became a Mary Kay consultant in 1971, and by 1973, was promoted to director with more than 20 consultants in her unit. In 1974, she resigned her directorship to care for George who was battling cancer. George died on May 12, 1975.
She then attended Lincoln University in Jefferson City for one year and went on to obtain her realtor's license and sold property at the Lake of the Ozarks.
She met and married Bob Tucker in 1977, and soon after began working in his business, Jefferson City Auto Supply and JC Industrial Supply. She and Bob traveled widely throughout their marriage, usually in Bob's hobby motor homes. After Bob's death in 2001, she managed the business as sole owner-operator until she sold it and retired in 2013.
Helen was a voracious reader and gifted storyteller who regaled us for hours at a time with tales from her entire life. There was never any doubt of her opinion on matters as she spoke frankly and freely with those she knew and loved. She earned respect for her honesty, integrity and fluid language skills and delighted friends and family with her wicked sense of humor and beautiful smile.
Beginning in 2015, Helen traveled and lived with or near each of her children in Texas, Oregon and Arizona. She returned to Texas in 2021, and resided at an assisted living and memory care community until her death.
Helen was preceded in death by her parents; beloved aunt, Mary Sibella Angelo (Auntie); her siblings, Jim, John, Dave and Tommy McNeely and Ruth Grimm; first husband, George Rea; second husband, Robert Tucker; son, Jeffery Rea; stepsons, Walter and George David (GD) Rea, Daniel Tucker; grandson, Jason Gibbens; son-in-law, David Warner, and many other treasured family members and friends.
A memorial service will be held next summer coordinated by Phillips Funeral Home in Eldon, Missouri.
Condolences may be sent to https://www.dementiasociety.org or donations may be made to Dementia Society of America (dementiasociety.org) in memory of Helen.
The family would like to thank the owners and staff of Teresa's House, McKinney, Texas and Three Oaks Hospice, Dallas Metro for their compassionate care of our beautiful, cherished, and extraordinary mother, grandmother, aunt, cousin and friend at the end of her life.
Arrangements are under the direction and care of Phillips Funeral Home of Eldon, Mo. and condolences may be shared with the family at www.pfheldon.com