New appointment gives women Missouri Supreme Court majority
by Ryan Pivoney | September 13, 2023 at 4:00 a.m.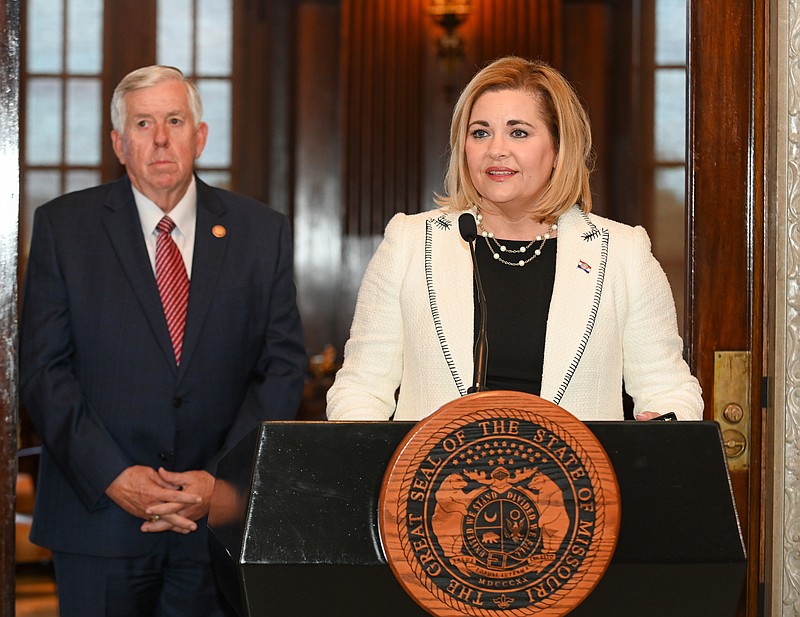 Julie Smith/News Tribune. Gov. Mike Parson listens as Kelly Broniec answers questions after being named Tuesday to be a Judge on the Supreme Court of Missouri. She will fill the vacancy created by the retirement of Judge George W. Draper III. Parson appointed Broniec to the Eastern District Court of Appeals in 2020.
Print Headline: Appointment gives women Supreme Court majority
Sponsor Content