Veterans emphasize true meaning of Memorial Day
by Joe Gamm | May 28, 2023 at 4:01 a.m.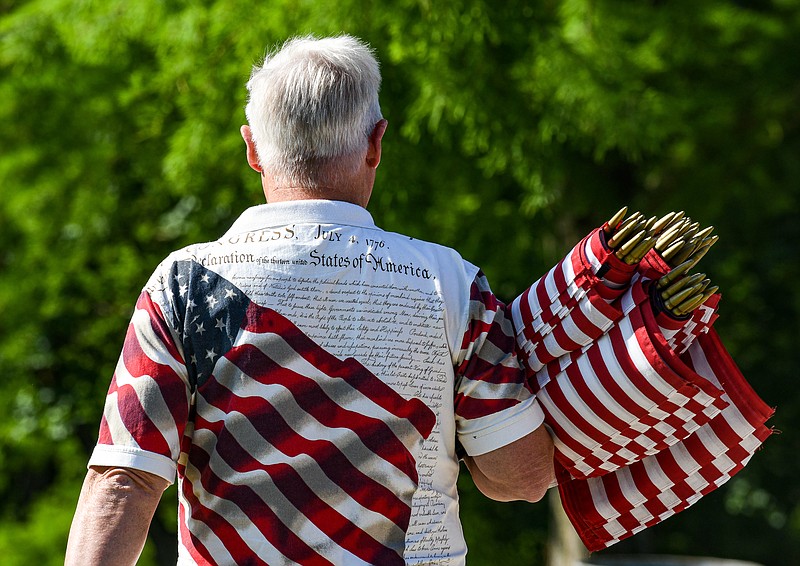 Julie Smith/News Tribune photo: With an armful of small American flags, volunteer Roger Schwartz makes his way to a section of Resurrection Cemetery Friday morning, May 26, 2023, where he and two dozen other volunteers placed a red, white and blue flag at each United States military veteran buried there. In all, the group put out over 800 of the flags ahead of Memorial Day.
Veterans -- particularly those who have served during wartime -- have spent the past week preparing for Memorial Day.
Their
Print Headline: Veterans emphasize true meaning of Memorial Day
Sponsor Content