2023 legislative session produced light-hearted moments
by Anna Campbell | May 21, 2023 at 4:00 a.m.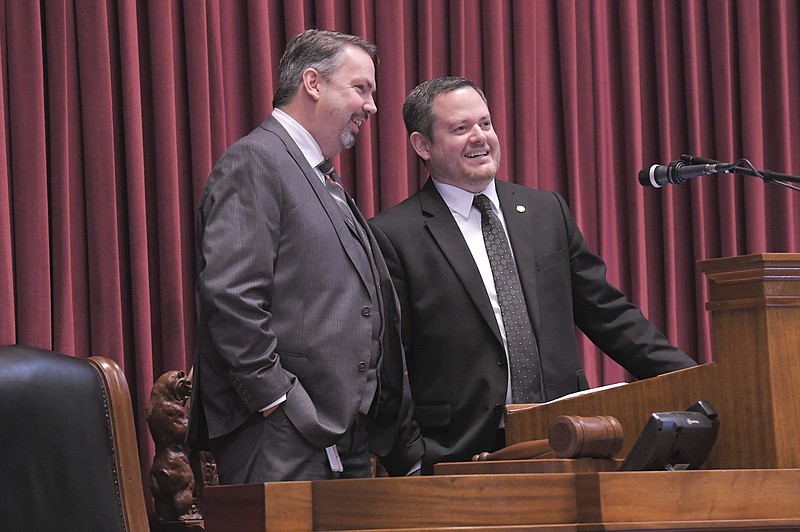 State Rep. Jamie Gragg, R-Ozark, talks with Rep. Brad Hudson, R-Cape Fair, as he presides as Missouri House Speaker. While legislators often argue, they also experience lighter moments as they work closely over the course of several months. (Submitted photo courtesy of Tim Bommel, House Communications)
Some of the most memorable moments of the Missouri legislative session revolve around impassioned debates and party rivalry.
Print Headline: 2023 legislative session produced light-hearted moments
Sponsor Content