Jefferson City Council vote to change downtown parking code, ends enforcement moratorium
by Cameron Gerber | May 16, 2023 at 4:01 a.m.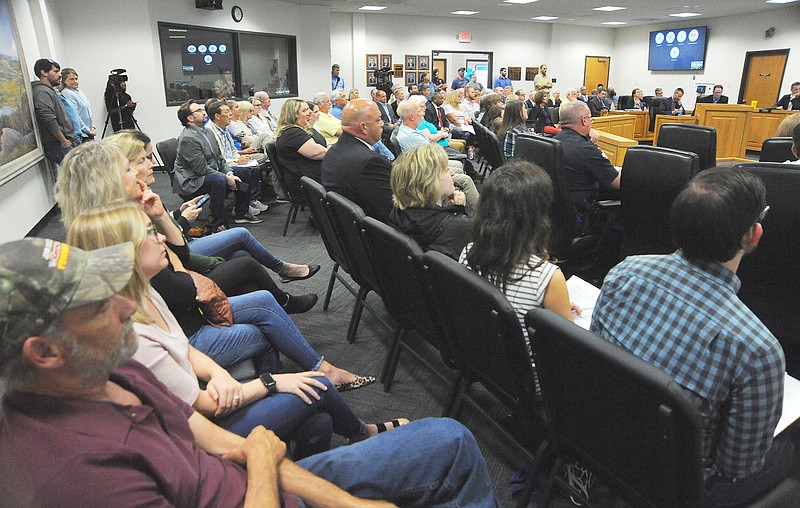 An uncommonly large crowd attends the Jefferson City Council meeting Monday. The council voted to amend city code and stop Saturday enforcement of downtown metered and unmetered parking. Enforcement will still continue Monday through Friday. The new proposal passed unanimously. Shaun Zimmerman/News Tribune
Downtown Jefferson City's unmetered parking enforcement moratorium is no more after the City Council voted to amend city code.
At
Print Headline: Mortatorium on parking enforcement lifted Council halts Saturday enforcement of downtown metered, unmetered parking
Sponsor Content