Cathedral of St. Joseph rededicated
by Cameron Gerber | May 6, 2023 at 4:00 a.m.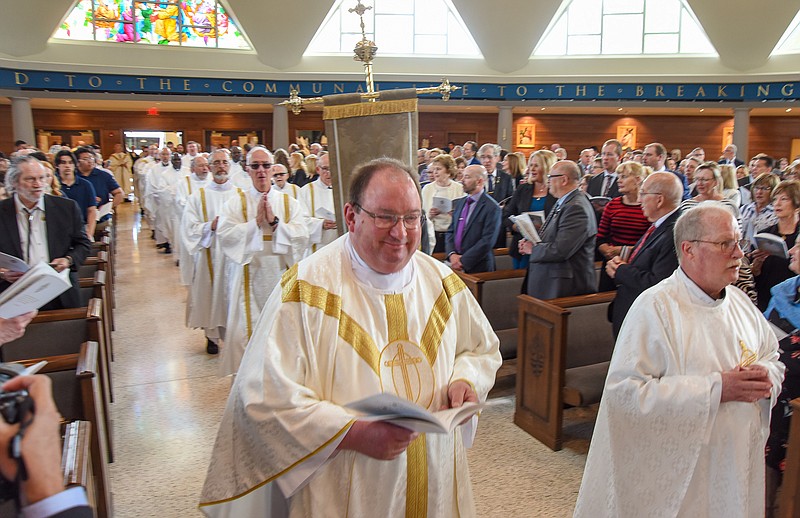 Julie Smith/News Tribune Fr. Greg Meystrik, foreground left, enters in a procession of priests, bishops, archbishops, deacons and seminarians Friday at the Cathedral of St. Joseph. Meystrik grew up in this parish and was part of the long procession as dozens of participants from the Jefferson City and neighboring diocese took part in the rededication of Cathedral of St. Joseph. The church has undergone a major renovation and the rededication ceremony was set to coincide with the 49th anniversary of the original dedication.
Print Headline: Cathedral of St. Joseph rededicated
Sponsor Content