Summerfest offers seniors tips on how to stay fit
by Mavis Chan | June 9, 2023 at 4:00 a.m.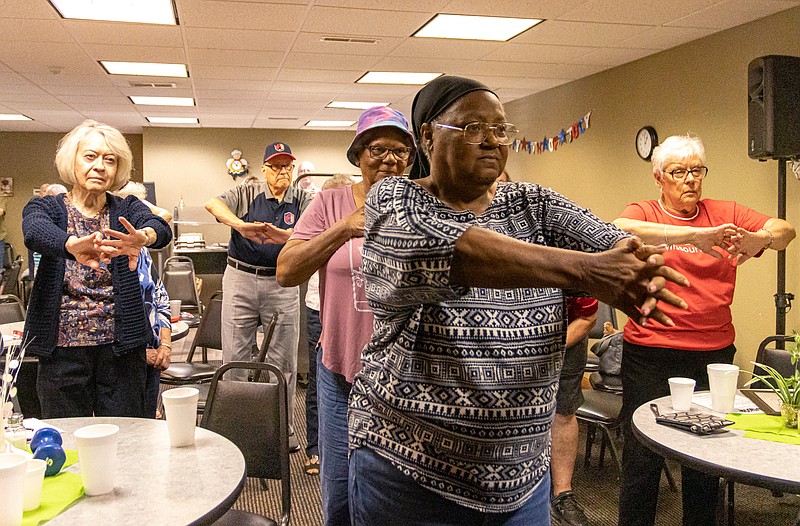 Josh Cobb/News Tribune Retirees gathered Thursday at the West Point Senior Center for AARP Summer Fest, the quarterly Jefferson City AARP recruitment meeting, and to hear from various recreation agencies about staying active with age. From left, Toni Amos, Lawrence Ulm, Florence Vaughan, Sheree Pigford and Ann Lairmore do Tai Chi with a local Tai Chi instructor during AARP Summer Fest.
Jefferson City resident Cheryl Beatty was interested in learning what local fitness centers have to offer for seniors.
Print Headline: Summerfest offers seniors tips on how to stay fit
Sponsor Content