Russellville breaks ground on high school addition
by Garrett Fuller | June 8, 2023 at 4:00 a.m.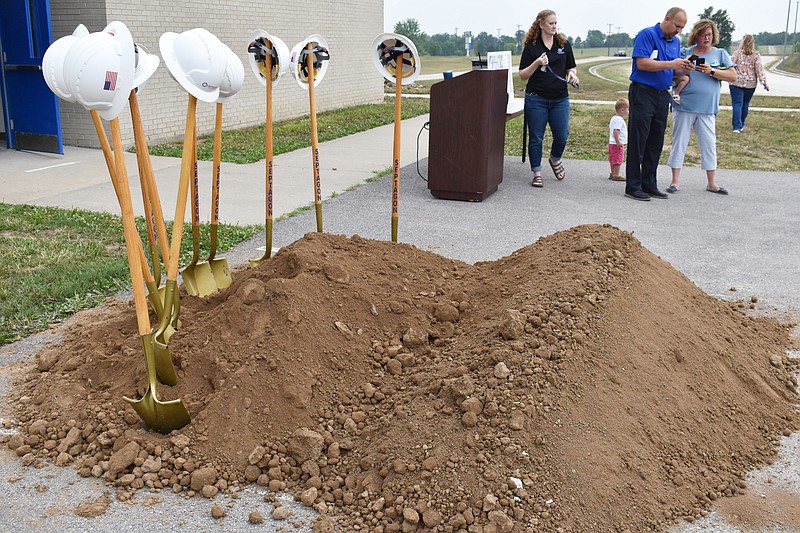 Garrett Fuller/News Tribune photo: Dirt, shovels and hard hats are seen Wednesday, June 7, 2023, at the site of Russellville High School's new addition after the groundbreaking ceremony. The parking lot on the west side of the school will eventually become eight new classrooms for the school, which is at capacity. GBH Builders, general contractor for the project, estimates the project to be complete in time for the 2024-25 school year.
Print Headline: Russellville breaks ground on high school addition
Sponsor Content