Capital West Christian Church was home to the Foster Family Fun Night on Saturday night.
The free event gave foster families a chance to gather, have a good meal and enjoy time playing games and participating in activities.
For the youngsters, the church offered four inflatables.
The evening was topped off with an outdoor viewing of "Abominable," a 2019 animated movie produced by Dreamworks, according to Todd Tellman, the church's outreach director and an elder at the church.
"This is the first time we've done a foster family night," Tellman said.
He said the church hopes to do it again. Tellman said the church already partnered with Coyote Hill Foster Ministries, a faith-based organization that strives to provide children in foster care with safe homes.
Capital West provides Coyote Hill with "I Belong" baskets, which are comfort baskets that include items for children as they enter foster care. The baskets contain bedding, pillows and hygiene care items.
"Because sometimes kids leaving their house have to leave in the middle of the night with just the clothes on their back," Tellman said. "They may get to some scary new place, and they get to have a little stuffed animal."
Capital West also provides backpacks and Bibles for children.
"That's how we got started with foster care," he said.
He estimated that close to 100 children and adults involved in foster care participated in Saturday night's event, adding there are roughly 80 families in Cole County providing foster care.
Tellman said about 70 people who attend Capital West Christian Church volunteered for the event. Among them was 18-year-old Levi Yoder, who just graduated from Capital City High School.
Yoder, a lifetime member of the church, said he's deeply committed to helping with church activities. In particular, he enjoys teaching young children. Today, he'll be helping with a fifth- and sixth-grade church camp. But every Sunday he teaches Sunday school classes.
"I love kids. I love helping out with kids in general," Yoder said. "I work with the children's ministry here."
Yoder said he helped with the I Belong program, and wanted to expand on his service. He added he has empathy for children who find themselves in foster care.
"Anytime I see things like that, I enjoy helping out with them," he said. "I'm a sports fan, so I'm going to help out with games tonight."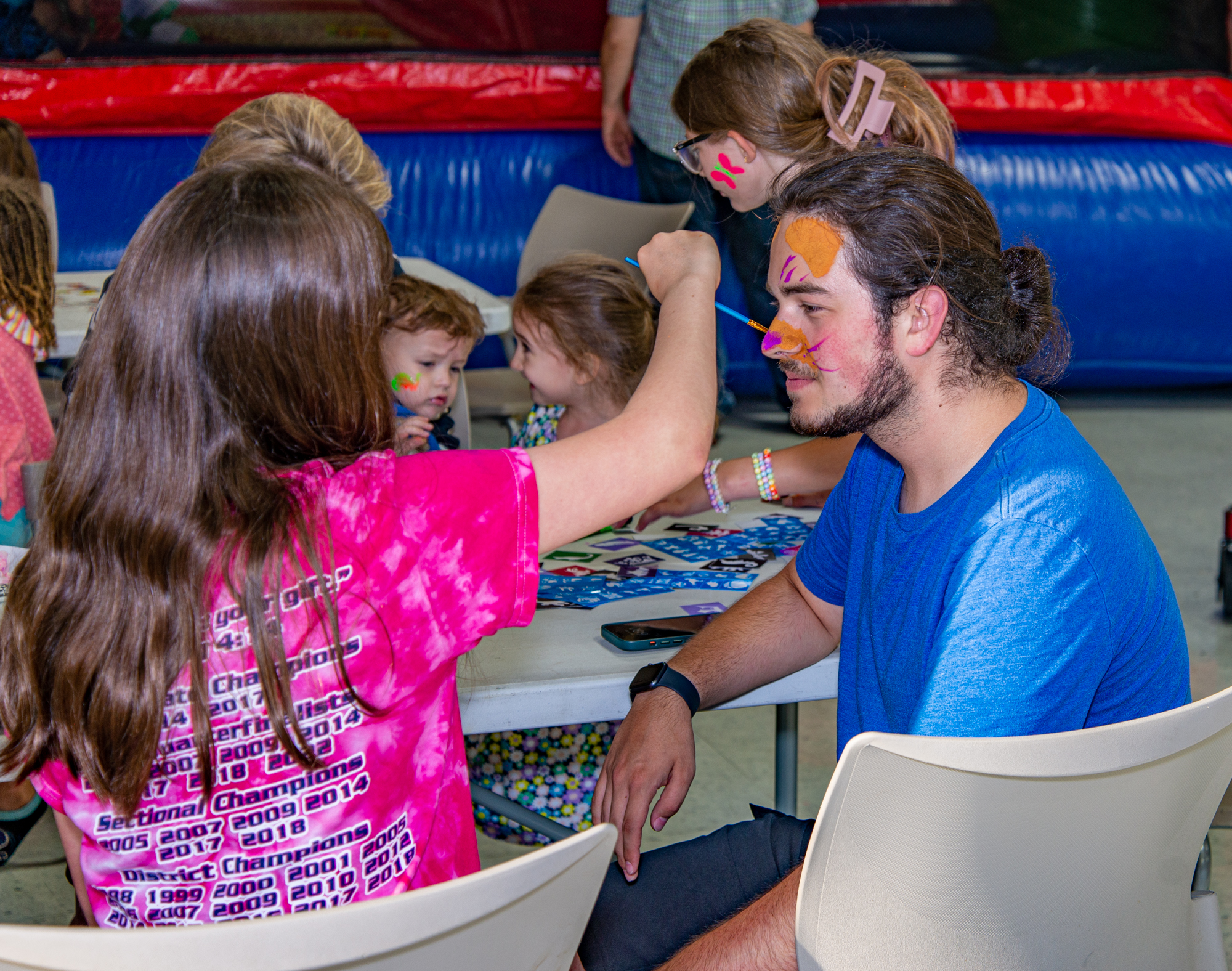 Lindsey Scherer paints the face of Isaac Scherer at the Foster Family Fun Night put on by Capital West Christian Church Saturday, June 3, 2023. (Ken Barnes/News Tribune)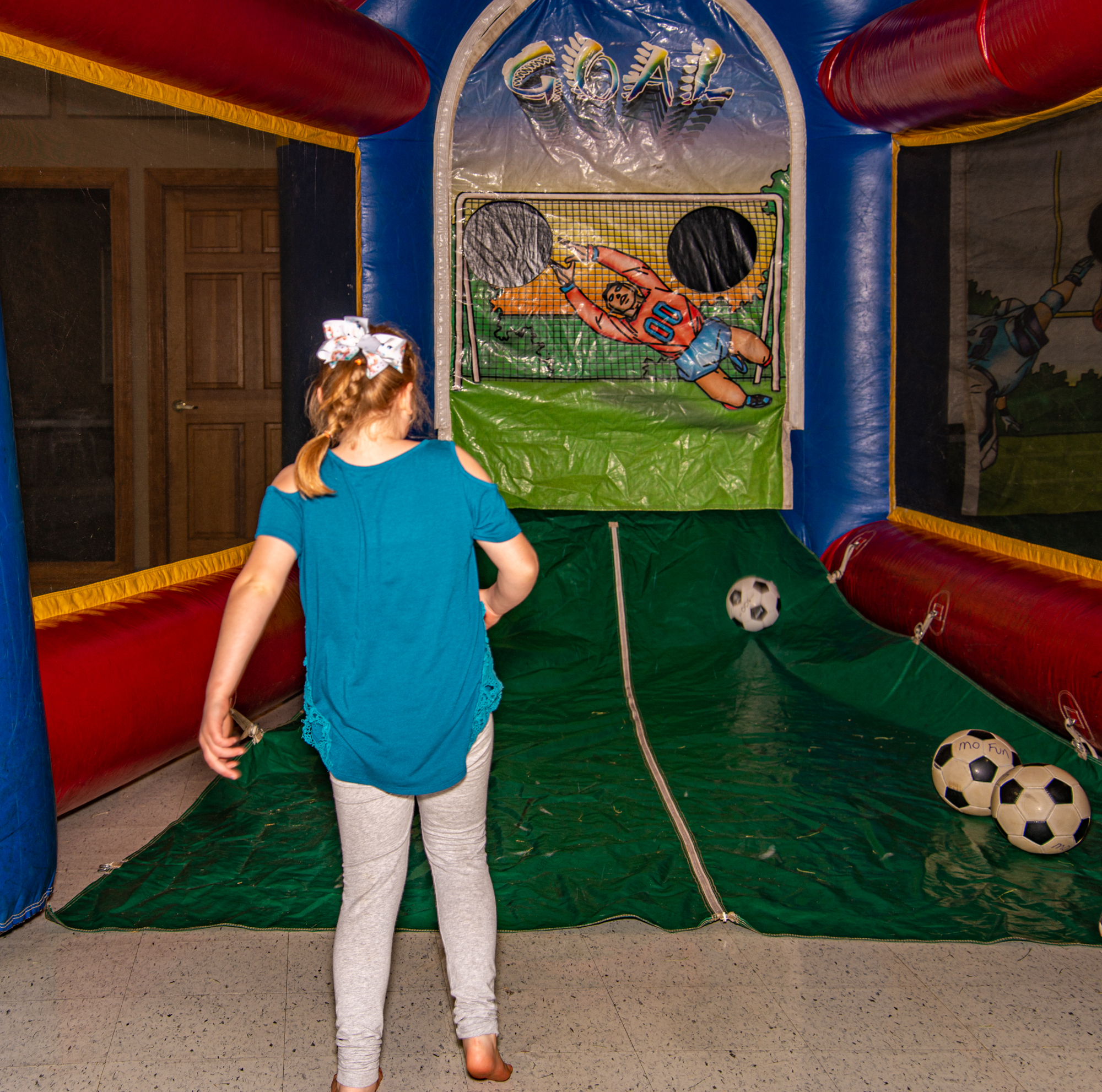 Inflatables, face painting, basketball, and carnival games were among the activities at the Foster Family Fun Night Saturday, June 3, 2023, at Capital West Christian Church Event Center. (Ken Barnes/News Tribune)