Students score scholarships for being drug-free
by Joe Gamm | April 28, 2023 at 4:00 a.m.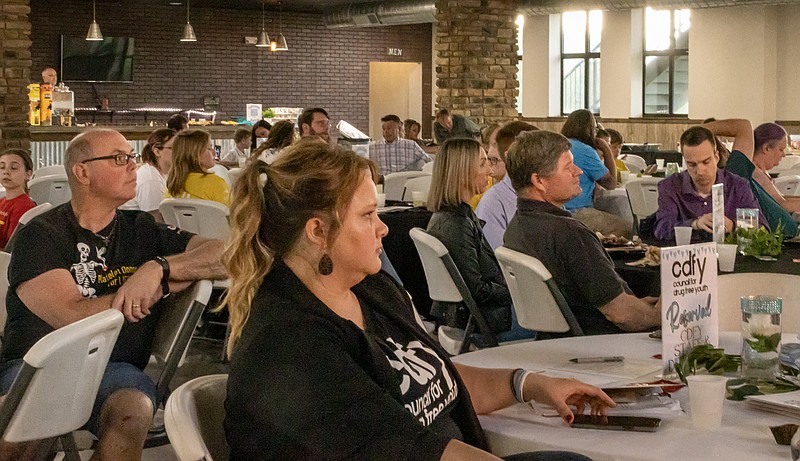 Josh Cobb/News Tribune. Members of the Council For Drug Free Youth gathered at the Capital Bluffs Event Center on Thursday evening for a banquet.
Four Cole County seniors received scholarships during the Council for Drug Free Youth's annual banquet Thursday night.
Print Headline: Students score scholarships for being drug-free
Sponsor Content