Buy Missouri Day showcases Missouri businesses at Capitol
by Mavis Chan | April 20, 2023 at 4:03 a.m.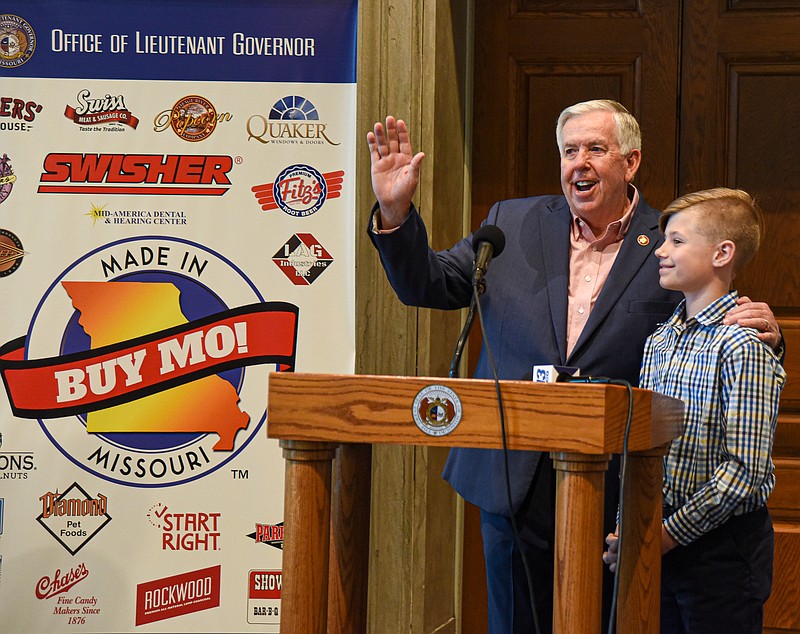 Julie Smith/News Tribune photo: Gov. Mike Parson called Drew Heslop forward while addressing members of Buy Missouri who were at the state Capitol Wednesday, April 19, 2023, for Buy Missouri Showcase Day. Heslop's family owns Rockwood Charcoal and was in the House Lounge for the greeting by the governor and Lt. Gov. Mike Kehoe prior to the opening of the showcase in the third floor rotunda. Rockwood was one of nearly three dozen vendors displaying their wares or services to visitors in the Capitol.
Vendors surrounded the third floor of the state Capitol Rotunda on Wednesday morning, showcasing items from candies to road barriers.
They
Print Headline: Buy Missouri Day showcases state's businesses at Capitol
Sponsor Content