Keeping the hands of time turning
by Alex Naughton | April 17, 2023 at 4:02 a.m.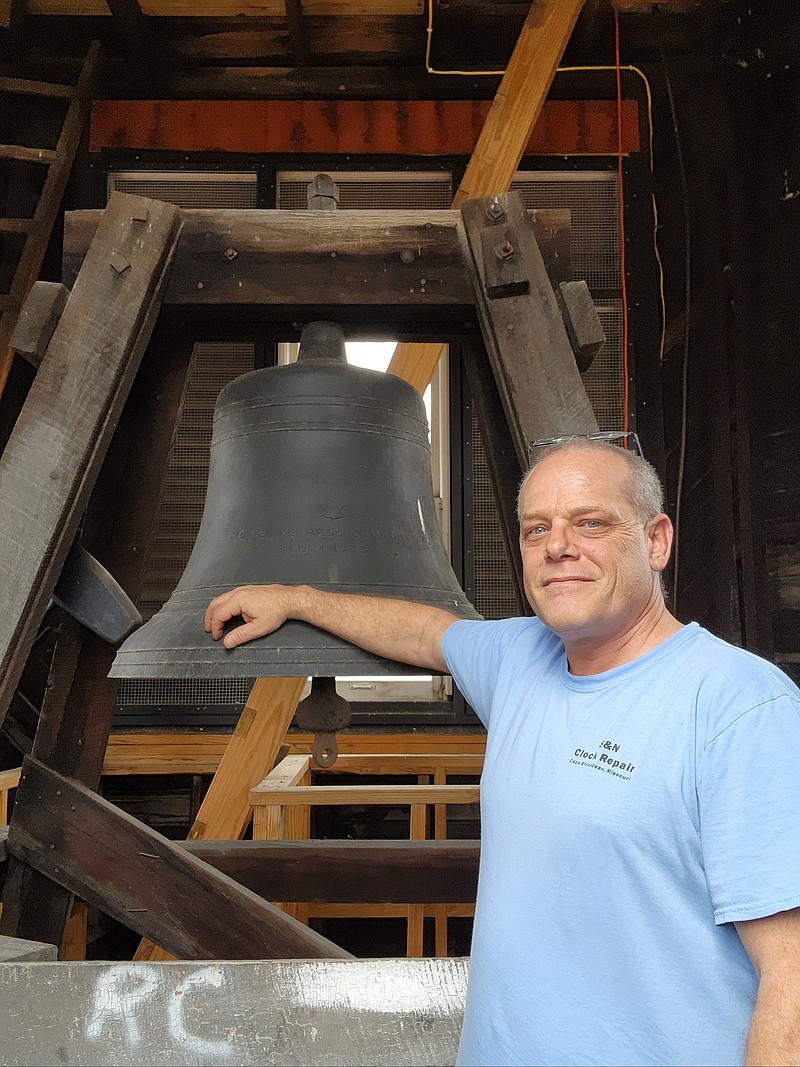 Sean Barnes, co-owner of S&N Clock Repair stands in front of the clock tower bell at the Stoddard County courthouse. Submitted by Sean Barnes.
What started as a hobby for Sean Barnes eventually turned into a full-fledged, family-run business.
Barnes
Print Headline: Keeping the hands of time turning
Sponsor Content