Police, fire and EMS leaders: Collaboration has improved safety
by Alex Naughton | April 8, 2023 at 4:00 a.m.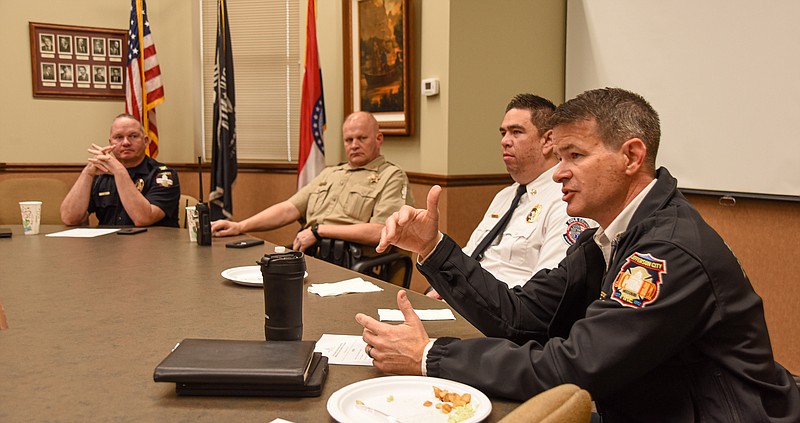 Julie Smith/News Tribune photo: Jefferson City Fire Chief Matt Schofield, near, Cole County EMS Chief Eric Hoy, Cole County Sheriff John Wheeler and Jefferson City Police Chief Eric Wilde, far end, made up a panel of first responder organizations Thursday, April 6, 2023, to speak about the high level of collaboration between Cole County and Jefferson City. They joined the Cole County Communities Committee, which meets the first Thursday of each month to go over items happening in each of the area communities in the county.
Four Cole County public safety leaders came together Thursday to discuss their collaborative efforts to keep the community safe.
Print Headline: Police, fire and EMS leaders: Collaboration has improved safety
Sponsor Content