Document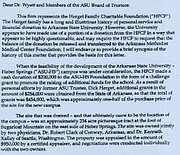 Document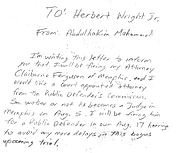 The special legislative session called by Missouri Gov. Mike Parson ended Wednesday with most of Parson's touted anti-violent crime agenda not passed by the state's House of Representatives.
Most of Parson's agenda never came to a final vote, after House lawmakers declined to take any action Wednesday on bills returned to it from the Senate with changes.
"Look, you're not going to hit a home run every time in this building," Parson said Wednesday afternoon after the session had ended. "We're very content with what we got. Anything we can do to help law enforcement, to help victims in this state, to fight violent crime is a win - no matter how small or how big it is."
Republican House leadership - including Speaker Elijah Haahr, R-Springfield - said in a statement after the end of session: "The House today finished moving legislation requested by the governor to combat the growth of violent crime in Missouri. We are excited to have passed several significant measures to provide additional resources for law enforcement officers and protect the witnesses against violent criminals. The House is committed to continue working with Governor Parson in the next regular session in our fight to reduce the occurrences of violent crime in Missouri."
Parson's original agenda had called lawmakers to:
- Eliminate and prohibit the requirement for St. Louis law enforcement officers to have to live in the city.
- Require courts to determine if a juvenile should be tried as an adult for certain weapons charges.
- Allow certain otherwise inadmissible statements by witnesses to be admissible in court under certain circumstances.
- Create a pre-trial witness protection fund.
- Criminalize knowingly encouraging, aiding or causing a child younger than 17 years old to engage in a weapons offense.
- Increase the penalty for a person who knowingly sells or delivers a firearm to a child.
Parson later added a call to grant the state attorney general concurrent jurisdiction over St. Louis homicide cases - something that stalled in special session until it was later resurrected by state Sen. Bob Onder, R-Lake St. Louis, and became part of what was before the House on Wednesday.
However, the only bills to ultimately pass were on the pre-trial witness protection fund and St. Louis residency for first responders.
Story continues below video.
House Minority Leader Rep. Crystal Quade, D-Springfield, said there had been "no clear, consistent plan and no clear, consistent want out of Republican caucuses that aligned with the governor's priorities."
Senate Minority Leader Sen. John Rizzo, D-Independence, said in a statement: "Now that the governor's special session is over without addressing the root causes of crime or tackling the issue of gun violence, I am urging the governor to turn his attention to his failed policies which have made Missouri the seventh worst state in the U.S. for COVID-19 case rates."
"We are excited and plan to sign these as soon as possible," Parson said of the bills that did pass special session.
Once made law by Parson, the witness protection fund bill - HB 66 - would mean a yet-to-be-funded pot of money would be available for law enforcement to request aid from to pay for "the security of witnesses, potential witnesses, and their immediate families in criminal proceedings instituted or investigations pending" against a person who allegedly engaged in a crime, according to the text of the bill.
"Providing for witnesses may include provision of housing facilities and for the health, safety, and welfare of such witnesses and their immediate families, if testimony by such witness might subject the witness or a member of his or her immediate family to danger of bodily injury, and may continue so long as such danger exists."
The Missouri Department of Public Safety would authorize disbursements from the fund.
Law enforcement applications for funding would have to include what qualifies a person for protection, what specific protection would be provided, projected costs and a statement about the anticipated evidence from witness testimony.
Parson expects another special session - on a supplemental budget - sometime in October, when funding for the witness protection fund could be addressed.
Advocates for the legislation have said threats against witnesses present a serious issue throughout the state.
The signing of the St. Louis residency bill into law - HB 46 - would mean public safety employees of St. Louis hired before Sept. 1, 2023, would no longer have to live within city limits but would have to continue to live within a one-hour response time.
Public safety employees hired after Aug. 31, 2023, could be required to live in the city for seven years before being allowed to move to within a one-hour response time radius.
Advocates for the legislation have said it would help with recruiting and retention within the city's short-staffed first responder services, as well as help with officers' mental health.
Cost of special session
The special session started July 27 and has cost the state more than $200,000, according to cost figures from the House and Senate.
The House was in session for 12 days including Wednesday, Chief Clerk of the House Dana Rademan Miller said.
Senate Administrator Patrick Baker pointed to the Senate's journals for a count of how many days the Senate was in session - which, including Wednesday, would be 13 days.
The session cost $172,238.06 on the House side, according to data from Miller, though that does not include mileage, per diem and staffing costs from Wednesday.
The House and Senate also convened Wednesday for veto session prior to special session, and because that means House lawmakers would have been at the state Capitol anyway, "today's mileage and per diem could technically be attributed as an annual veto session-related cost," Miller said.
The special session cost $38,688.15 on the Senate side, through Sept. 9, Baker said.
According to Miller's data, the 2018 and 2019 veto and extraordinary sessions, 2017's extraordinary session and 2016's veto session combined cost the House $202,630.28, compared to the more than $172,000 cost for 2020's special session.
Veto session
The Legislature's veto session, also Wednesday, was largely uneventful in terms of action.
The House of Representatives voted 138-6 to override Parson's veto of a $140,000 appropriation to the Missouri Department of Revenue.
The money is "for sales and use tax refunds for which the taxpayer was notified of the expansion of the Department of Revenue's interpretation of the tax based by audit, and for the attendant costs incurred by taxpayers in audit compliance," according to the description in Parson's explanation of why he vetoed the appropriation.
The $140,000 included $100,000 of general revenue.
Parson said, "Sufficient appropriation authority for sales and use tax refunds is already included in other refund lines within the budget. Additionally, in light of current economic conditions, the State of Missouri should not begin paying for the attendant costs incurred by taxpayers in audit compliance."
The Senate did not act on the House's vote to override the veto.