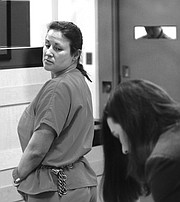 From groceries to men's fine clothing to attorney's offices, the Burch-Berendzen Grocery at 304 E. High St. has had its share of interior makeovers.
But the Frank Miller-designed Romanesque-Revival building retains most of the architectural integrity from its 1895 unveiling.
The property was one of the early Jefferson City Landmarks, designated in 1998.
"The Illustrated Sketch Book and Directory of Jefferson City and Cole County, Missouri" was published just five years after the building was opened. It listed Fred Bohn as president of the grocery company, Henry Berendzen as vice president and Oscar Earl Burch as secretary-treasurer.
Burch was born in Jefferson City in 1868, graduating from high school in 1885. He moved to California, Nevada and New Mexico for health reasons, where he worked in the grocery business, as a postal worker and in building construction.
When he returned to his hometown in 1894, he helped organize the business.
Burch married Bessie Hope in 1897.
The Illustrated Sketchbook called Burch "a young man of exceptional habits" and "an enterprising, sagacious business man."
Henry Berendzen was born in 1868 in Taos, growing up in Tuscumbia.
The two young businessmen, both sons of German immigrants, lived only blocks from their enterprise at the turn of the 20th century.
The Burches lived in the 100 block of East Miller Street; and Berendzen, with his wife, Stella, lived around the corner in the 300 block of Adams Street.
A fire struck the store Aug. 8, 1900, resulting "in almost a total loss of stock and considerable damage," according to the Sedalia Democrat. The fire was caused when a boy working in the store cellar overturned a candle near a gasoline tank, leading to an explosion.
By 1902, Burch had moved to New Mexico, returning to postal work. And Berendzen moved to Oklahoma by 1906, where he continued as a grocer.
The 304 E. High St. location entered into its second phase in 1914, when Charles Czarlinsky opened his self-named business there.
Czarlinsky was born in Prussia in 1850. He immigrated at age 18 "with no resources other than his own intelligence, thrift and industry," according to the Cole County Historical Society.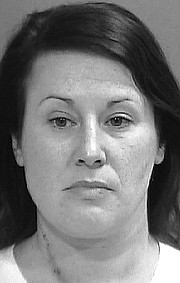 In the 1870s, he established a store in Koeltztown. He moved to Jefferson City as manager of the J. Siegfried clothing store in 1888. Then he helped organize and was manager of the Globe Mercantile Company at 210 E. High St. in 1899.
Czarlinsky married Minnie Davidson of St. Louis in 1897.
After Charles Czarlinsky's death in 1928, second-generation Czarlinskys, Sol and Ben, remodeled the storefront in 1929, including remodeled display windows, walnut fixtures and hardwood floors.
Sol Czarlinsky, a World War I veteran, died four years later of multiple sclerosis. The Daily Capital News described him as having "possessed a pleasant personality, a cheerful disposition and unconquerable spirit."
Ben Czarlinsky was born in Jefferson City in 1900. In 1925, he married Gladys Schatzkey of Texas and returned to the family business from a career in the west and serving in the U.S. Navy during World War I.
He was active on the Jefferson City Chamber of Commerce board of directors and Rotary Club and was a Mason and a Shriner.
Czarlinsky's added women's clothing in 1941, relocated, and ownership crossed two more generations before it closed.
In 1947, Ralph Brendel and William Sundermeyer opened Brendel's Liquor Store, which continued through 1961, at 304 E. High St.
The Rocket Radio and TV shop opened there in 1969. And by 1972, it was the law offices of Russell Keyes and John Hearne.