The fledgling Capital City's namesake was not completed before entrepreneurs were opening necessary services uptown.
Four years after the Missouri Legislature had designated the wooded hilltop as the future seat of government, the city incorporated, Daniel Morgan Boone laid out lots and Hardin Casey bought a promising corner lot at Madison and East High streets.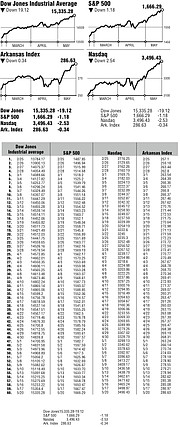 Casey initially purchased the lot for $125 in 1825 to operate the town's first horse-drawn gristmill, according a May 16, 1982, Jefferson City News Tribune story.
By 1833, Israel Reed had constructed the present-day corner building. And by 1842, John Gordon had built the twin expansion, according to the Cole County Historical Society's 1975 historic inventory.
Dr. Bernard Bruns was the next to make the location his own in 1854, moving his family into the second floor and operating a mercantile below, while also continuing to practice medicine.
Bruns was an "eminent pioneer physician," according to Ford's History. He graduated from the University of Bonn in Germany in 1829, and by 1832, he had traveled to Osage County with adventurer and writer Nicholas Hesse. There, he bought land and contracted to build a house, while he returned to Westphalia, Germany.
From Europe, he brought a small colony of Westphalians to settle in a town of the same name.
In "Hold Dear As Always," Dr. Bruns' wife, Henrietta Bruns, wrote a letter in November 1853 saying "old man Brenneke" bought their Westphalia farm. Faced with the decision of where to go, they settled on Jefferson City. Their hired hands went with Gov. John Edwards to California, and "the black people chose a new master."
At first, the Bruns lived in a little, isolated house in Jefferson City. And then, Bruns became gravely ill.
"It was the worst time of my life," Henrietta wrote.
When Bruns regained his health, he bought two lots on High Street and improved the spaces so the family could move in 1854.
"Down below, there were two big stores, and after one place was rented, (Dr.) Bruns said we could just as well start a business of our own," Henrietta wrote.
The Bruns also opened a boarding house, where today's U.S. Post Office stands on West High Street. The Bruns' son Henry was the first Jefferson Citian killed in the Civil War, at Iuka, Mississippi, in 1863. Then, Dr. Bruns died in 1864, while serving as the Capital City's mayor.
The prominent corner building - named a city Landmark in May - housed many other business ventures, shops and offices.
It is "an example of early commercial construction" and was included as a contributing property in the National Register of Historic Places Missouri State Capitol Historic District nomination.
An early occupant, D.B. Burr was convicted in 1842 of murdering his wife by administering powdered glass to her as medicine. Burr was hanged at the west end of the city on McCarty Street, wrote George Hope Jr. in a December 1949 News Tribune article.
About the same time as Bruns moved in his family next door, the Obermayer brothers - Simon, Morris and Joseph - operated a general merchandise business, including hides, furs, clothing, tailoring, furnishings, groceries and toys. At the same time, the second story held a saloon and gambling house, including billiard tables, keno, roulette and poker. And in the narrow third floor, food was prepared.
The Obermayers sold to First National Bank in 1895. When the bank did not build its headquarters there as planned, it sold in 1899 to tailor George Hope Sr., who had been occupying the first floor. Other occupants included lawyers, tailors, carpenters and photographers.
The Hope family would hold the property for more than 70 years. The Hope family arrived from Edinburgh, Scotland, in 1872.
According to George Hope Jr., 35 different tenants occupied the double space between 1899-1949. They included Western Union, metropolitan newspapermen, Miller and Opel Architects, barber shops and Mercer Shoe Store.
The Weiser and Artz Clothing Company operated in the featured corner until 1919. Tolson's moved in until 1949.
Hundreds of high school students passed through the popular hangout, consuming thousands of fountain sodas from the establishment, according to the News Tribune.
Mavrakos Candy Company also was a popular uptown stop from 1949-69.
Like many of its brick-and-mortar neighbors, the well-past-centennial-aged building fell into disrepair.
The 1982 renovations, including the removal of exterior paint over the brick, were made by a group of entrepreneurs - Dick and Mary Ann Caplinger, David Brydon, Joe Noonan, Ron Kaiser and David Bryan. This local group purchased the property from investors from Texas, who had bought it from the Hope family in 1973.