LOHMAN, Mo. -- Firefighters from Russellville-Lohman and Cole County Fire Protection districts battled a structure fire in Lohman early Friday afternoon.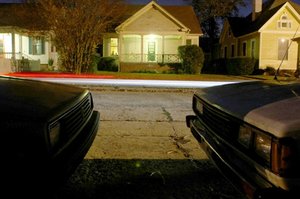 Photo by Stephen B. Thornton
Carmeletta Green was abducted sometime after she went to bed Sept. 10, 1982, from this house on Center Street, just two blocks from the Governor's Mansion.
The residence in the 2600 block of Elm Street suffered major damage as a result of the blaze.
No one was home at the time of the fire.
Firefighters returned later in the evening to extinguish flames that had rekindled.