The shoe industry was a big money maker in Jefferson City, especially during the era of prison labor.
The International Shoe Building at 1101 E. Capitol Ave. was one of several industries built apart from the controversial inmate labor pool.
Local historians believe lumber from the dismantled 1904 World's Fair in St. Louis was used in the construction.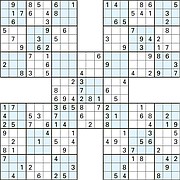 Several shoe companies made their wares inside, including the Giesecke Shoe Manufacturing Company, Giesecke-D'Oench-Hays Shoe Company, Friedman-Shelby Shoe Company and International Shoe.
Its architectural characteristics reflect the qualities being integrated into industrial buildings at the turn of the 20th century for more pleasant working conditions. Features include a clock tower and stair pavilion, and numerous windows allowing natural light and ventilation.
"During the early 20th century, (Jefferson City) was the second largest production city for footwear west of the Allegheny Mountains," according to the city's Landmark report.
Inside the prison walls, businesses included the Star Clothing Company, People's Overall Company, the Economy Stay Company, No. 3 Harness Works, other clothing factories, a laundry outfit and a carpenter shop.
Outside the walls, other businesses benefited from inmate work, including the J.S. Sullivan Saddletree Factory.
In 1909, Jefferson City with a population of just more than 10,000, was the top manufacturing city in Missouri, according to the Jefferson City Historic East Survey.
"Like other Missouri River towns, Jefferson City offered low taxes and rentals, cheap labor, and competitive freight rates to shoe industries wishing to locate there," the survey said.
In 1900, five shoe factories were operating inside the prison walls, producing 7,000 pairs of shoes by 1,500 male inmates, who earned 50 cents per day, and 30 female inmates, earning 30 cents per day.
The A. Priesmeyer Shoe Company opened in 1874 in Jefferson City with John Tweedie as manager. By the 1910s, the company employed 420 operators and had the capacity to produce 2,000 pairs of shoes daily.
The Priesmeyer Shoe Company operated at 108 Jefferson St. in addition to its prison location. And by 1921, the company was renamed Tweedie Footwear Corporation.
The Roberts, Johnson and Rand branch of the International Shoe company was established in Jefferson City in 1911 at 417 Bolivar St., formerly the Courtney Shoe Company.
The Friedman-Shelby branch of International Shoe Company operated at 1015 E. Capitol Ave.
Many International Shoe Company employees lived in the Park Place Addition. Historians pose the subdivision might have been a planned housing project by the company as an incentive to reduce turnover.
"The shoe company building and the adjacent neighborhood combine as a significant example of a turn of the century, working class neighborhood," the survey said.